To cancel your Fancentro subscription and prevent further charges for it, you'll need to proceed to the following link centrohelp.com, choose the 'Edit subscription' button, and fill in your credentials. Then you will be guided through the rest of the cancellation process.
Please refer to the email that you have received on signup for additional billing details.
Additionally, you can cancel your subscription directly inside of your user admin, in order to do so, please follow the steps below:
Log in to your account, click on your avatar and then choose Subscriptions.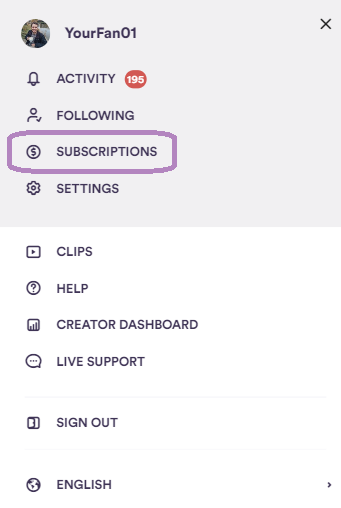 Choose the subscription you want to cancel and expand the perks list.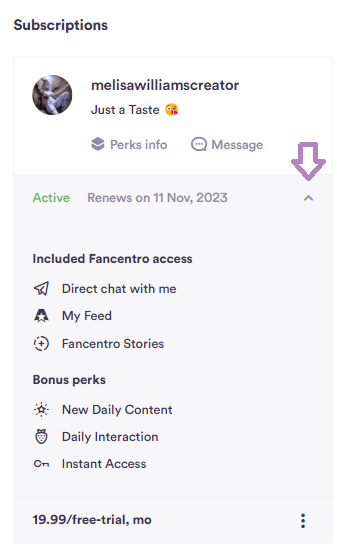 Then tap on the three dots in the lower right corner of an expanded window to find a "Cancel subscription" button and click on it.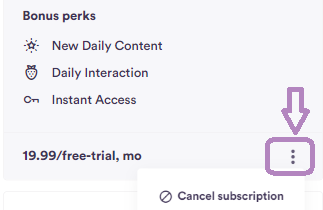 Select the cancellation reason and click Submit.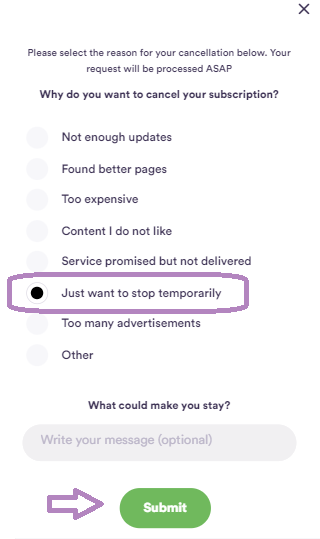 As soon as your cancellation request is processed, you will receive an email with the cancelation confirmation, which is a direct indication of it being canceled.